🔥🔥 HOT NEW RELEASE! 🔥🔥
BURN FOR ME 𝗯𝘆 Sara Cate 𝗶𝘀 𝗟𝗜𝗩𝗘!
#𝟭-𝗰𝗹𝗶𝗰𝗸 𝘁𝗼𝗱𝗮𝘆!!
BLURB
I ruined his life.
It was my investigation that sent his father to jail. It was my fault his mother killed herself shortly after. I've regretted it every day since. When he shows up in my Journalism class, I know I'm in trouble.
Cullen Ayers wants to make me pay.
His torment becomes my life, and I endure every moment because I deserve it. What started as revenge quickly turns into lust. He's only eighteen, and I should be ashamed of how good this feels when we're alone, but I can't help myself. I'm in too deep.
I'm starting to discover his family's secrets go far deeper than I first thought. The more I uncover, the more ways he finds to punish me.
Cullen wants to ruin me for life, and I'm afraid he already has.
This title was previously published in the Tangled Sheets anthology as Spitfire but has a new title, cover and added content! Warning: This is a dark, bully romance with explicit content that may be triggering to some readers, including dub-con, abuse, and murder. Cullen Ayers is covered in red flags, but the bigger the bully, the better the redemption.
Where do I begin to review this dark and delicious book…..
Everly was a young eager journalist when she discovers the story of a lifetime. While following the story she inadvertently upends Cullen Ayers young life. Everything he knows is ripped away from him in a short time. Lets fast forward 8 years…
What is our ambitious journalist to do when someone from her past makes an appearance in her newly acquired teaching job at a local college? Cullen decides he is going to extract his revenge on the hot new teacher. The dark, twisted, and steamy road these two take will have you devouring this book!
I will say when I read age gap romances they are usually written with an older man/ younger woman. Sara Cate does an amazing job writing these characters that what I thought would bother me did not. After reading this book I have decided that Sara Cate has got a new stalker in me.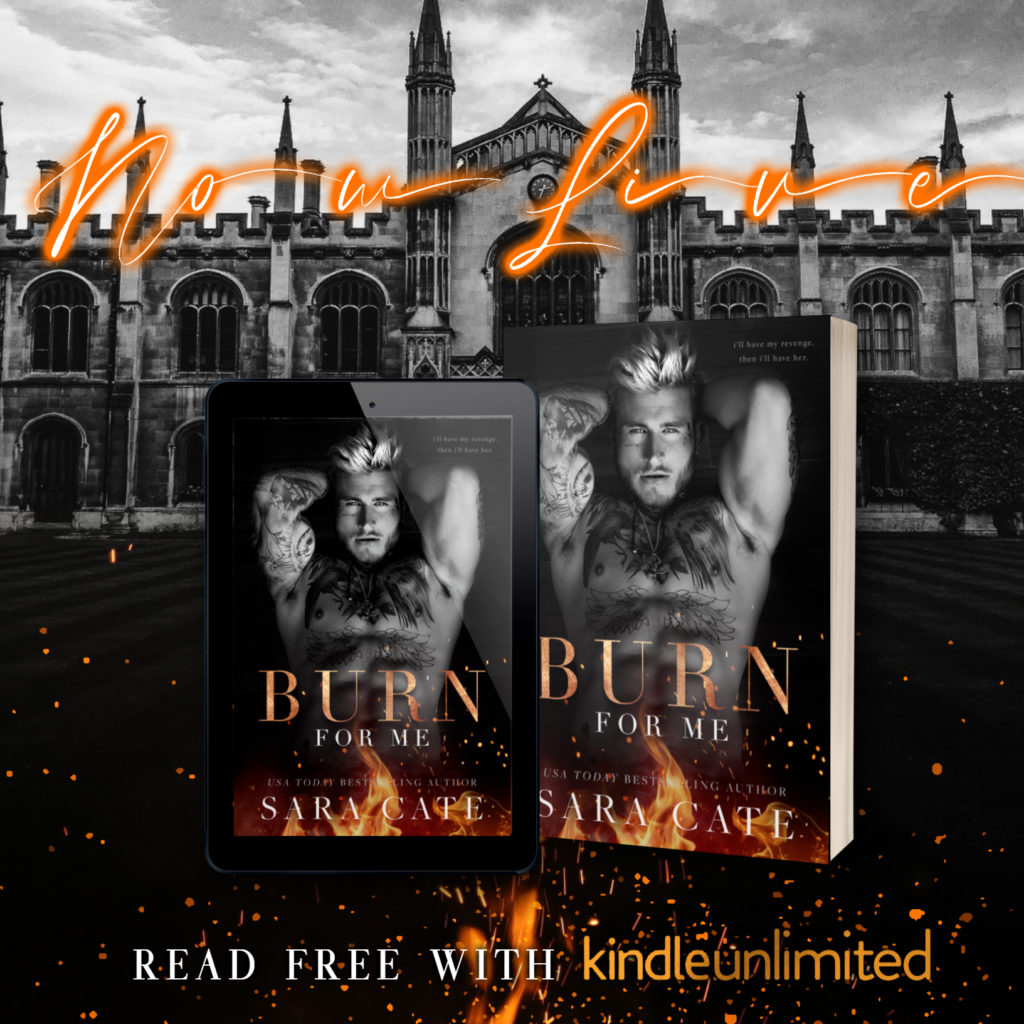 ABOUT THE AUTHOR
Sara Cate writes steamy contemporary romance with high stakes and big feels. She has a soft spot for forbidden romance, age gap, lots of angst, and boys so bad you can't help but love them.
AUTHOR LINKS
Website: https://saracatebooks.com
Facebook: https://www.facebook.com/saracatebooks
Instagram: https://www.instagram.com/saracatebooks
Newsletter: https://view.flodesk.com/pages/5f8fadf1bdb7255f843e0b74