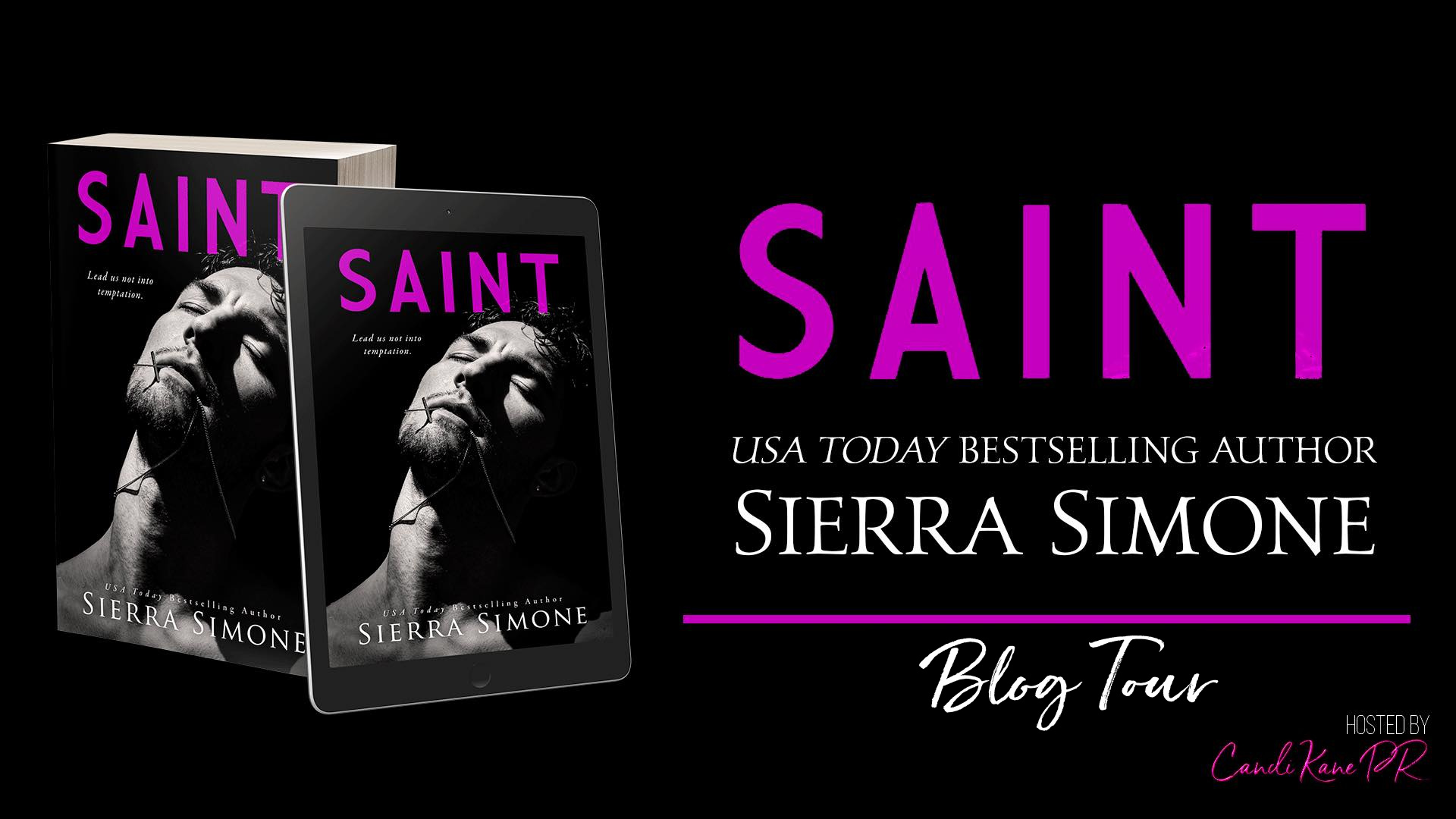 SAINT by Sierra Simone
Release Date: September 7th
Genre/Tropes: M/M/Second-chance romance/Brothers Best Friend/Forbidden Romance
PREORDER AVAILABLE!
Amazon: https://amzn.to/3f1Xbf0
Amazon INTL: mybook.to/SaintINTL
Apple Books: sierrasim.one/AppleSaint
Nook: sierrasim.one/NookSaint
Kobo: sierrasim.one/KoboSaint
Google Play: sierrasim.one/PlaySaint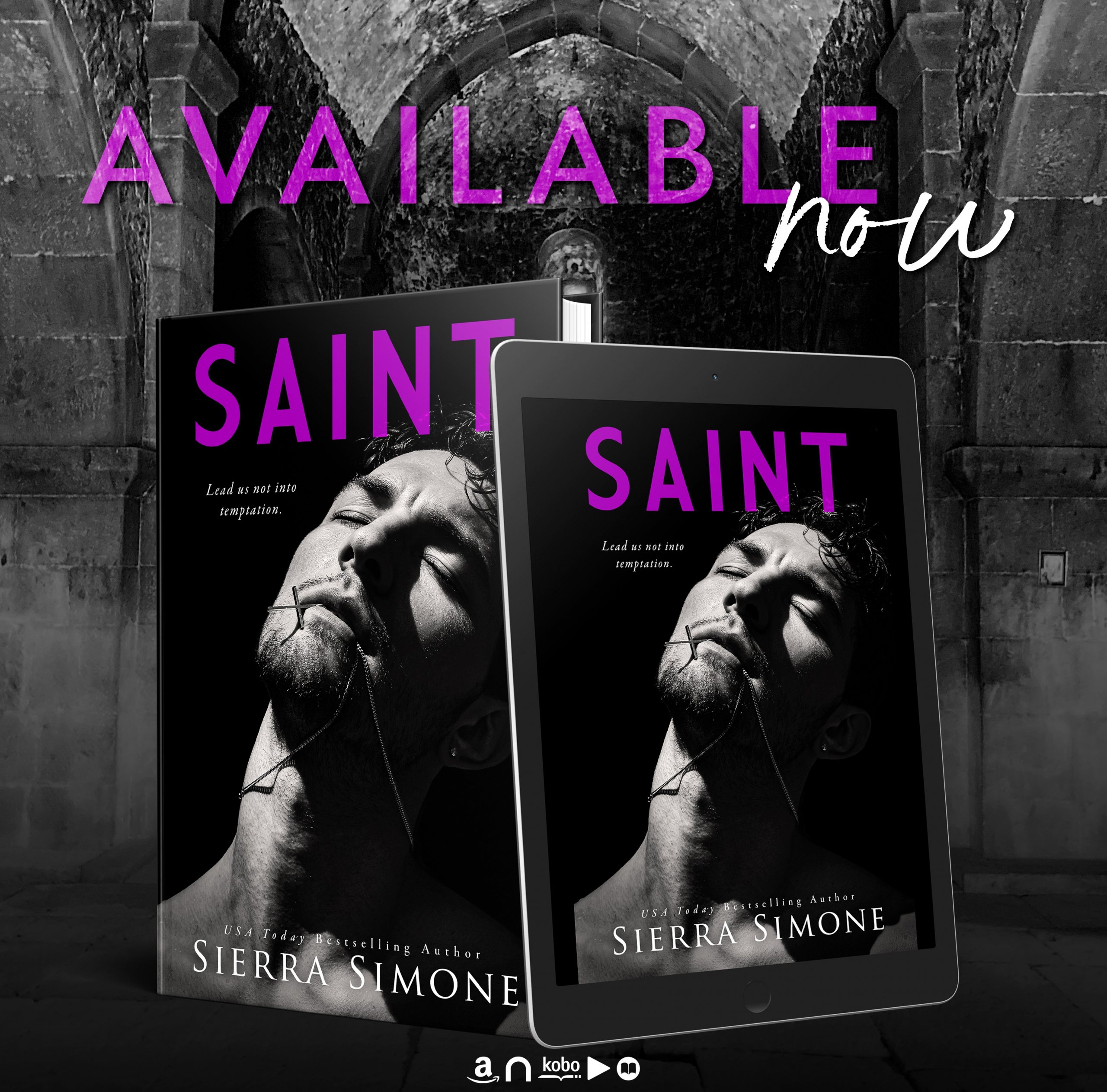 Add to Goodreads
Sierra Simone always just hits the spot with her novels. Incredibly written, filled to the brim with captivating, raw emotions, and always spilling over with passion and honesty.
SAINT is not only a love story. This one felt special. The way that the author delves into the topic of depression and the struggles that come with it felt so real, honest, and raw. My heart ached for and with Aiden and as a person who deals with depression, I felt seen and heard.
The romance factor was also so well done. The two MCs' emotions were palpable and jumped off the pages and passages. The world building was phenomenal and after reading I felt like I had taken a trip across Europe right along with them.
I absolutely loved this book. Another five star read from Sierra Simone and a definite must read and book recommendation for all my angtsy MM lovers!!
Blurb:
I can't have Elijah Iverson.
I can't have him because he's my older brother's best friend. I can't have him because I broke his heart five years ago; because he's now engaged to someone else—someone kind and dependable who deserves his whiskey eyes, his soft mouth, his fierce intellect.
I can't have Elijah because I've chosen God instead.
The Bell brothers, though . . . well, we don't exactly have the greatest track record with vows. But I'm determined to do this monk thing right—to pledge myself to a cloistered life and spend the rest of my years in chastity and prayer. But now Elijah's here. He's here and he's coming with me on my European monastery road trip, and between the whispered confessions and the stolen kisses and the moments bent over an ancient altar, my vows are feeling flimsier by the day.
And vows or not, I know in my heart that it would take more than a good and holy monk to resist Elijah Iverson right now. It would take a saint.
And we all know that I'm no saint.
(This is the third full-length standalone in the Priest Collection, featuring Father Bell's brother, Aiden Bell. You do not have to read Priest or Sinner to read Saint.)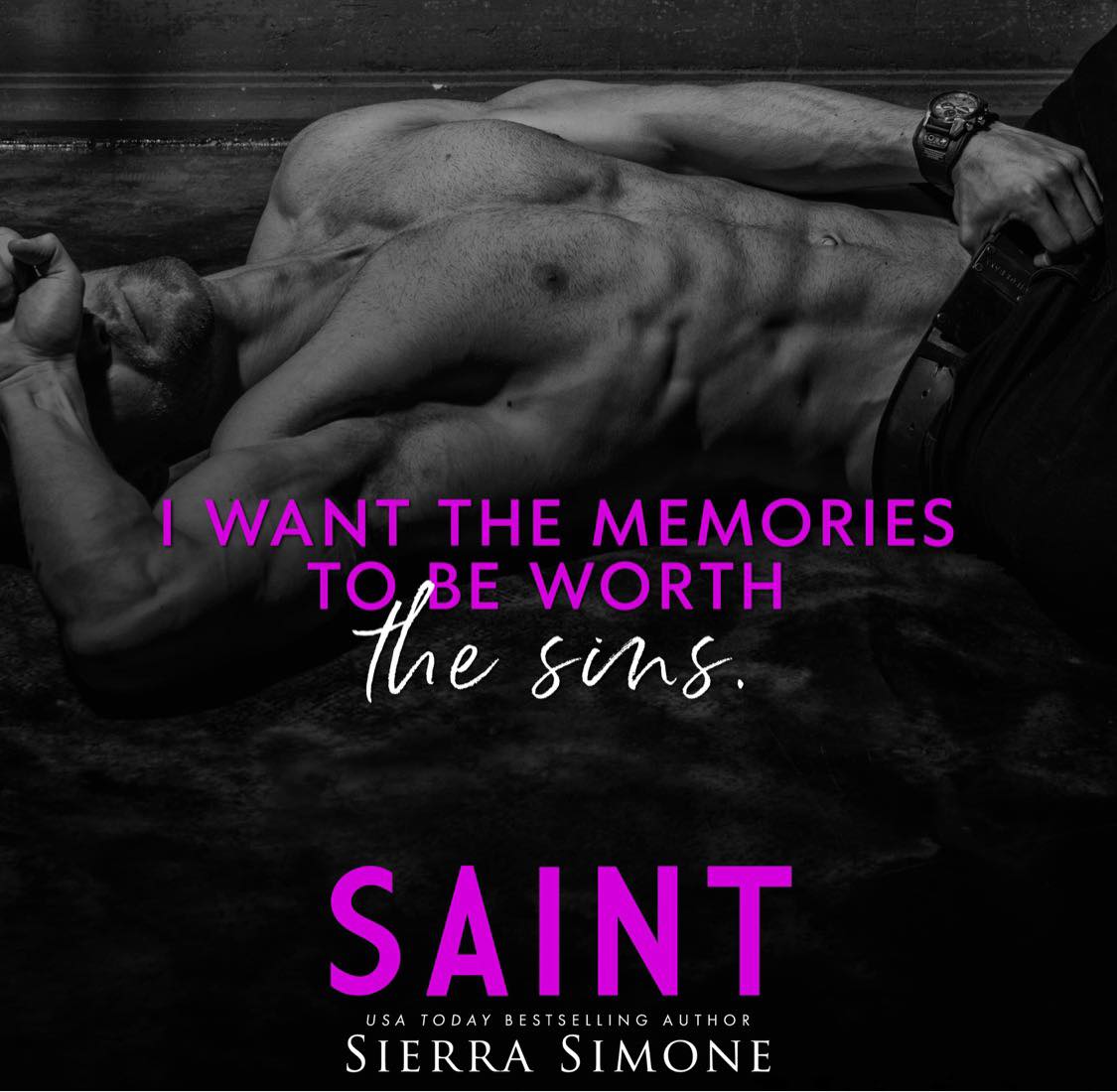 About the Author:
Sierra Simone is a USA Today Bestselling former librarian (who spent too much time reading romance novels at the information desk.) She lives with her husband and family in Kansas City.
Connect w/Sierra Simone:
Facebook: https://www.facebook.com/TheSierraSimone/
Facebook Group: https://www.facebook.com/groups/SierraSimonesLambs
Twitter: https://twitter.com/TheSierraSimone
Amazon : http://amzn.to/1PDR4K4
Goodreads : http://bit.ly/1oo9WEh
Instagram: https://www.instagram.com/thesierrasimone/
Website: http://authorsierrasimone.com/
Subscribe to Sierra's newsletter: