💙💙 HOT NEW RELEASE 💙💙
Bespoken by Dr. Rebecca Sharp is LIVE! Don't miss a captivating and emotional romance where sparks fly from opposite sides of the tracks and ignite a love that can't be denied….
#One-click today!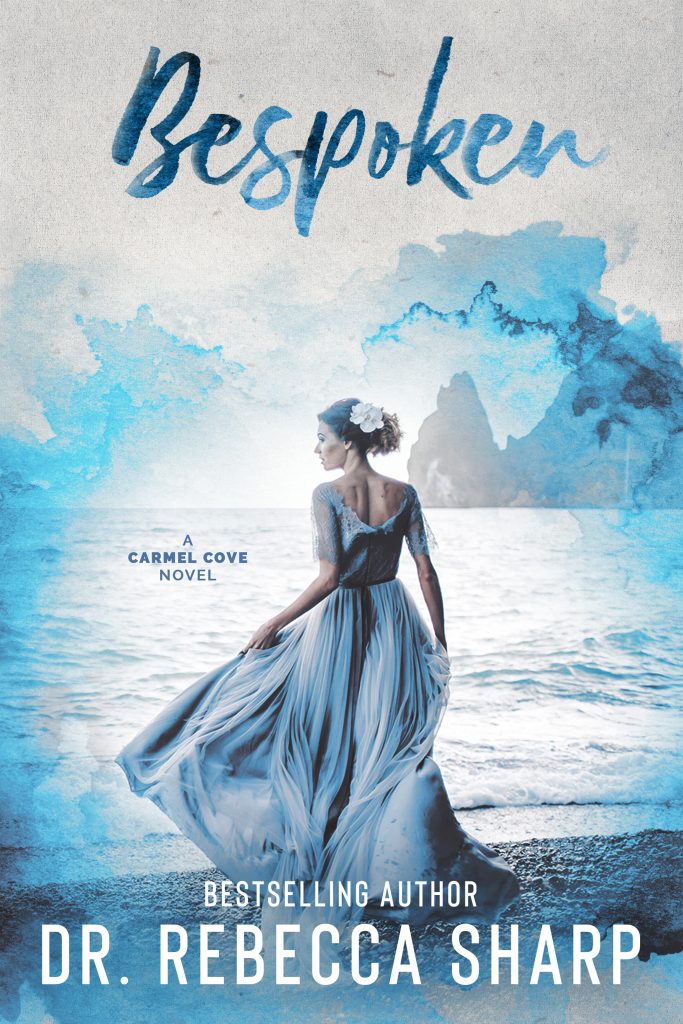 BOOK BLURB
𝘑𝘶𝘭𝘦𝘴 𝘝𝘢𝘯𝘥𝘦𝘭𝘴𝘦𝘯 𝘯𝘦𝘷𝘦𝘳 𝘸𝘢𝘯𝘵𝘦𝘥 𝘧𝘰𝘳 𝘢𝘯𝘺𝘵𝘩𝘪𝘯𝘨 – 𝘦𝘹𝘤𝘦𝘱𝘵 𝘦𝘷𝘦𝘳𝘺𝘵𝘩𝘪𝘯𝘨 𝘮𝘰𝘯𝘦𝘺 𝘤𝘰𝘶𝘭𝘥𝘯'𝘵 𝘣𝘶𝘺.
As the heiress to the Rock Beach Resort, her glamorous world was perfectly tailored to further her parent's empire.
𝗙𝗿𝗼𝗺 𝗱𝗲𝘀𝗶𝗴𝗻𝗲𝗿 𝗰𝗹𝗼𝘁𝗵𝗲𝘀 𝘁𝗼 𝗽𝗿𝗶𝘃𝗮𝘁𝗲 𝘀𝗰𝗵𝗼𝗼𝗹𝘀, 𝗲𝘃𝗲𝗿𝘆 𝗽𝗶𝗲𝗰𝗲 𝗼𝗳 𝗵𝗲𝗿 𝗹𝗶𝗳𝗲 𝘄𝗮𝘀 𝗰𝗼𝗺𝗽𝗹𝗲𝘁𝗲𝗹𝘆 𝗯𝗲𝘀𝗽𝗼𝗸𝗲𝗻.
After her grandfather's death, one fateful night forces Jules to see her palace for what it really is—a pretty prison. Risking her family's wrath, she's decided to forge a new path—one that leads straight to the man she can't stop thinking about… the same chivalrous carpenter who knows more about that night than he'll admit; Mick Madison.
A Texan transplant with a giant heart, Mick knows he should keep his distance. After all, dusty jeans and scuffed work-boots might as well scream 'commoner' rather than carpenter. Yet Mick can't convince himself to stay away… 𝘰𝘳 𝘵𝘰 𝘴𝘵𝘰𝘱 𝘧𝘢𝘭𝘭𝘪𝘯𝘨 𝘧𝘰𝘳 𝘢 𝘸𝘰𝘮𝘢𝘯 𝘴𝘰 𝘧𝘢𝘳 𝘰𝘶𝘵 𝘰𝘧 𝘩𝘪𝘴 𝘭𝘦𝘢𝘨𝘶𝘦.
But when Jules' prestigious family is linked to crimes happening in Carmel Cove, the road to her future splits, and she'll have to decide between a life she was groomed to live and a life she was made to love.
𝘈𝘯𝘥 𝘤𝘩𝘰𝘰𝘴𝘪𝘯𝘨 𝘭𝘰𝘷𝘦 𝘮𝘦𝘢𝘯𝘴 𝘴𝘩𝘦 𝘤𝘰𝘶𝘭𝘥 𝘭𝘰𝘴𝘦 𝘔𝘪𝘤𝘬 𝘧𝘰𝘳𝘦𝘷𝘦𝘳.
**Bespoken is the second book in the Carmel Cove series and can be read as a 𝗰𝗼𝗺𝗽𝗹𝗲𝘁𝗲 𝘀𝘁𝗮𝗻𝗱𝗮𝗹𝗼𝗻𝗲.
Add to your Goodreads TBR: https://bit.ly/Bespoken_GR
PURCHASE LINKS
💙Amazon: mybook.to/ReadBespoken
Ari's 🎩🎩🎩🎩🎩 hat review:
Once again Rebecca Sharp has slayed me with her writing and small-town romance, BESPOKEN. I adored Jules from the very start and just wanted to wrap her up in a warm blanket and take care of her. Of course there was no need to fret because the perfect arms are waiting for her in the form our hero, Mick. Gah, Mick! And you know he's good with those arms and hands being a carpenter. *wink* The man is just the best and then some. I loved the way he uplifts Jules and shows her what love is really supposed to be like. The support and comfort he brings her and the way she flourishes into a strong, independent woman gave me all the feels and my tummy all the flutters. There's just something about the way Rebecca Sharp writes romance that I can't get enough of. The characters feel like family, the feelings are tangible, and the places feel like home. 5 stars.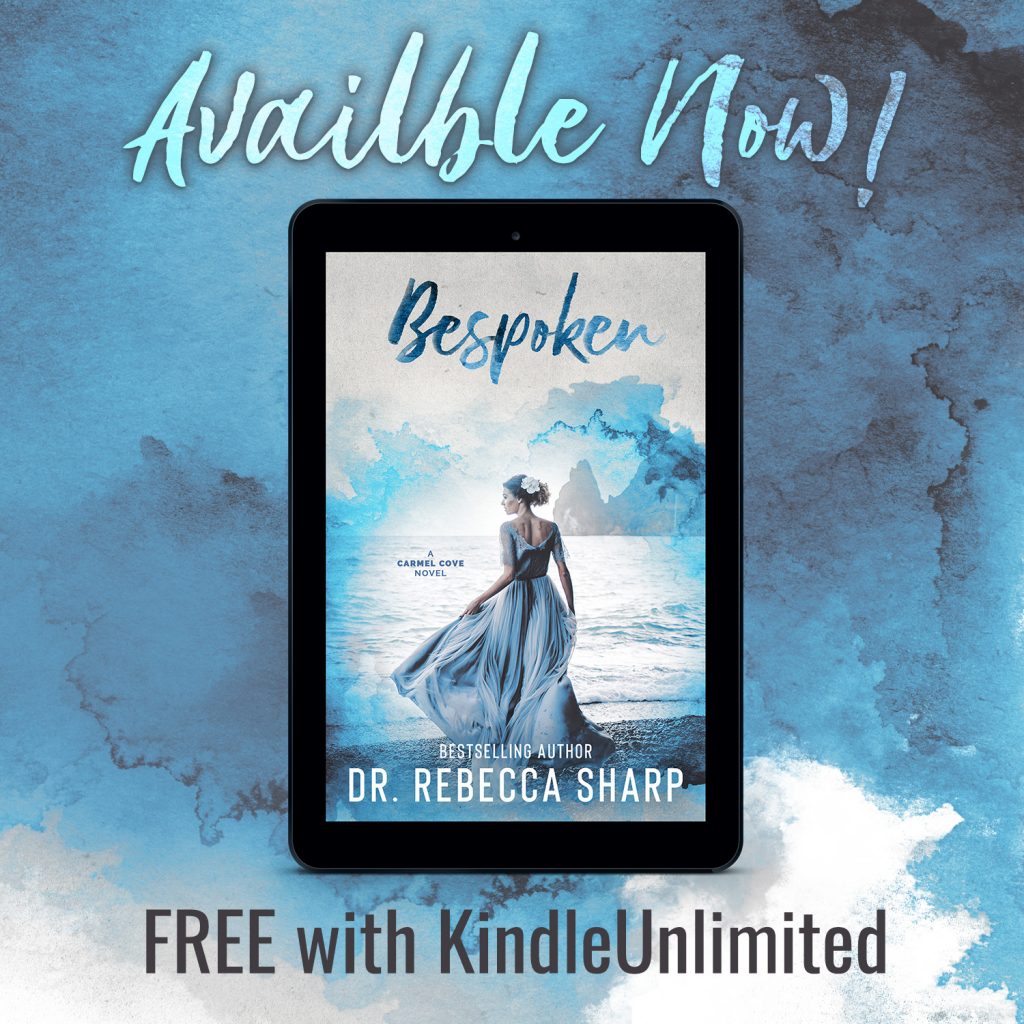 GIVEAWAY
To celebrate the release of Bespoken, Rebecca Sharp is giving away a $25 Amazon gift card! Head to her Facebook page to enter: https://www.facebook.com/drrebeccasharp/
TEASER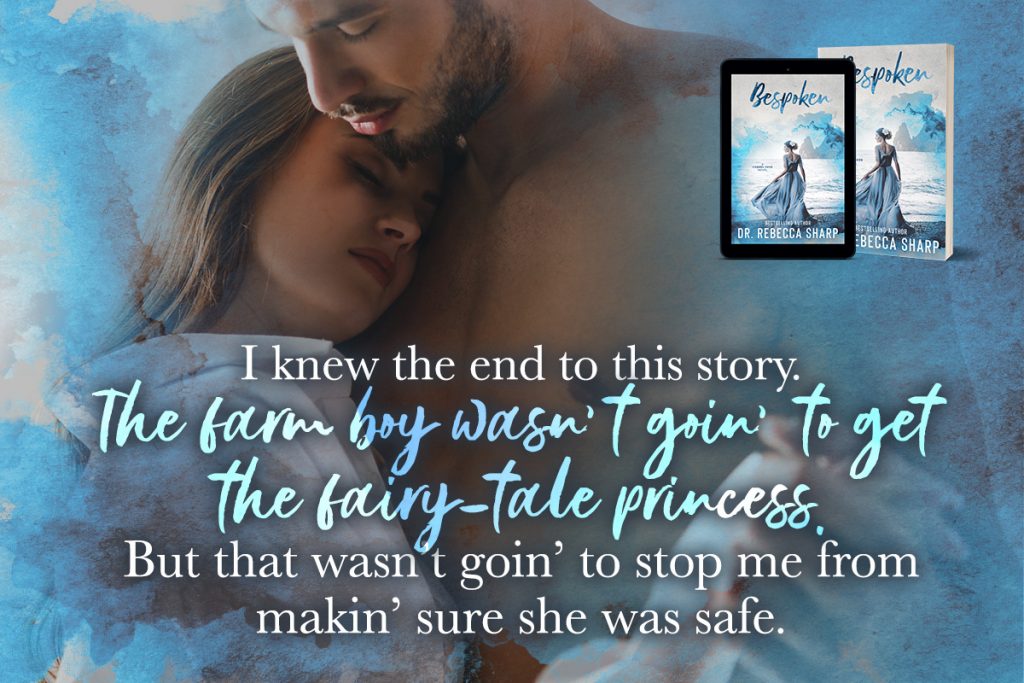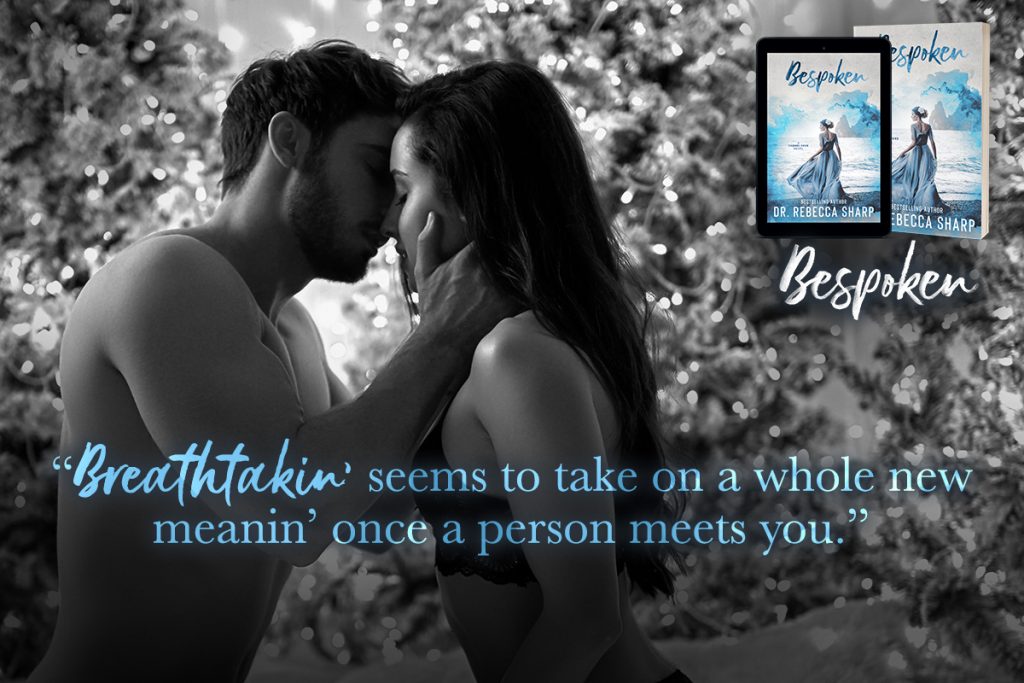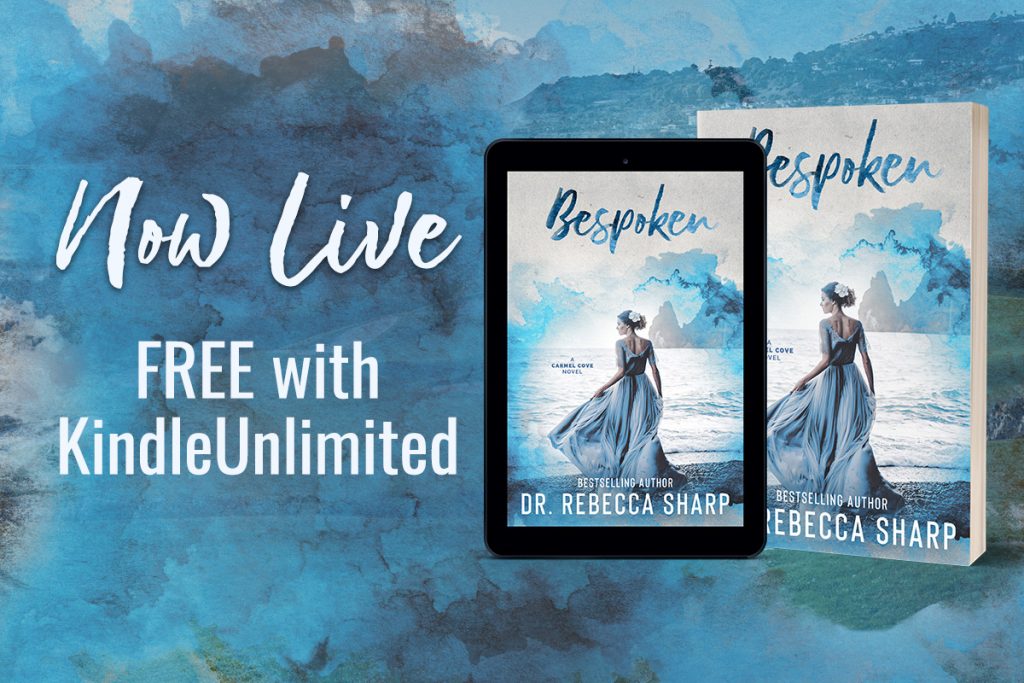 ABOUT THE AUTHOR
Dr. Rebecca Sharp, while using a pen name, is actually a doctor living in Pennsylvania with her husband – the love of her life.
She enjoys working in her practice with her father as well as letting her creativity run free as an author. Growing up she's always loved a good love story and finally decided to give writing one of her own a go.
After graduating with her doctoral degree, she now enjoys spending that thing called free time traveling with her husband, cooking, and knitting.
AUTHOR LINKS
Facebook | Reader Group | Instagram | Twitter | Mailing List | Goodreads | Amazon | BookBub